Happy Monday, everyone! I hope you had a fun and relaxing holiday weekend!
I had a quiet Fourth of July, at least until we decided to go out to see fireworks at the very last minute, which was well worth it. We saved the festivities for the next day, when my sister was able to come into town. I grilled burgers and potatoes, balled a watermelon, filled a big pitcher with lemonade, and made a strawberry rhubarb pie, which was definitely the highlight of the evening. (It was so good, I didn't even get a snap of it whole, but here it is before I helped myself to a slice at breakfast on Saturday morning). I modified my recipe from
this Smitten Kitchen option
.
Strawberry Rhubarb Crumb Pie
Crust
1 1/2 cups flour
1/2 teaspoon salt
2 tablespoons sugar
1/2 cup (1 stick) unsalted butter, cubed
6-7 tablespoons cold water
Filling
1 lb rhubarb, cut into 1/2 inch pieces
1 lb strawberries, halved
1/2 cup granulated sugar
1/4 cup dark brown sugar
1/4 quick-cooking tapioca
Crumb Topping
1 1/3 cups flour
3/4 cup dark brown sugar
1/2 teaspoon salt
1/2 teaspoon cinnamon
1 stick unsalted butter, cubed
Preheat the oven to 400 deg. F. Prepare the crust by combining all the dry ingredients in a large bowl. Add the butter and combine until the mixture forms pea-sized crumbs. The secret to this, I have found, is using your hands--you get the best combination and flakiest crust in the long run. If you're not a fan of this method, a pastry cutter will certainly do. Once the mixture is crumbling, add the water, just until a faintly sticky dough ball forms. Roll the dough out and place in a 9-inch pie plate. Bake the crust for 8 minutes, then remove from the oven and let stand.
To make the filling, simply toss together all of the ingredients in a bowl, then pile them in the pie dish.
For the crumb topping, combine the dry ingredients, then add the butter just as you did with the pie dough, cutting the butter in until small crumbs have formed. Spread the crumb topping over the filling, making sure that the pie filling is completely covered.
Bake the pie at 400 deg. F for 25 minutes, then lower the heat to 350 deg. F and bake for an additional 25 minutes. Remove the pie from the oven and let stand for 4-5 hours. The liquids will gel during this time, and your pie won't be runny.
You can serve the pie at room temperature, or do as I did: I let the pie sit in the oven at 275 deg. F for the duration of dinner (about half an hour), and then I served it warm with a scoop of vanilla bean ice cream on top. It was to die for! A definite contender for the best pie I've ever had.
*Store any leftovers at room temperature.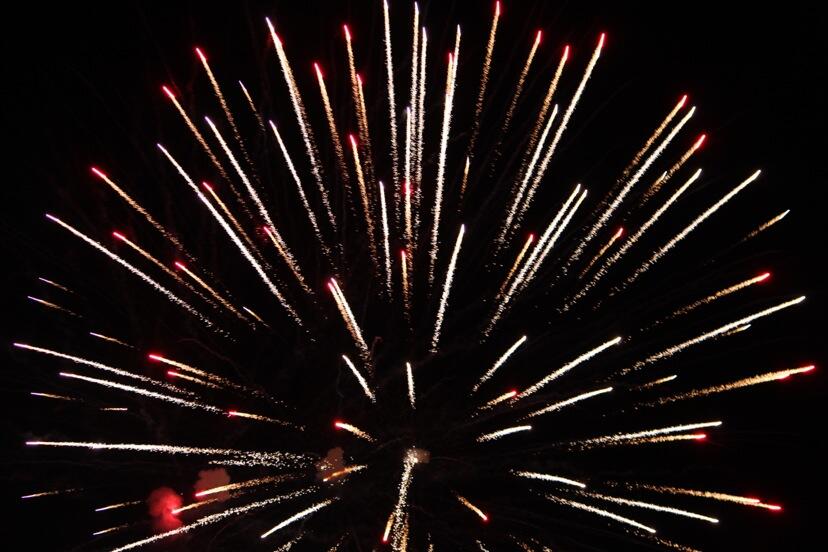 The pie gave us a welcome burst of energy to get out and see an encore presentation of the Fourth of July fireworks, and, as mentioned above, fueled a Saturday shopping excursion with my sister. We both snapped up some goodies at J. Crew. I do love summer sale season!
How was your holiday weekend? Did you do anything fun?
xx